Local Boy visited the Etihad Stadium. Here is how it went.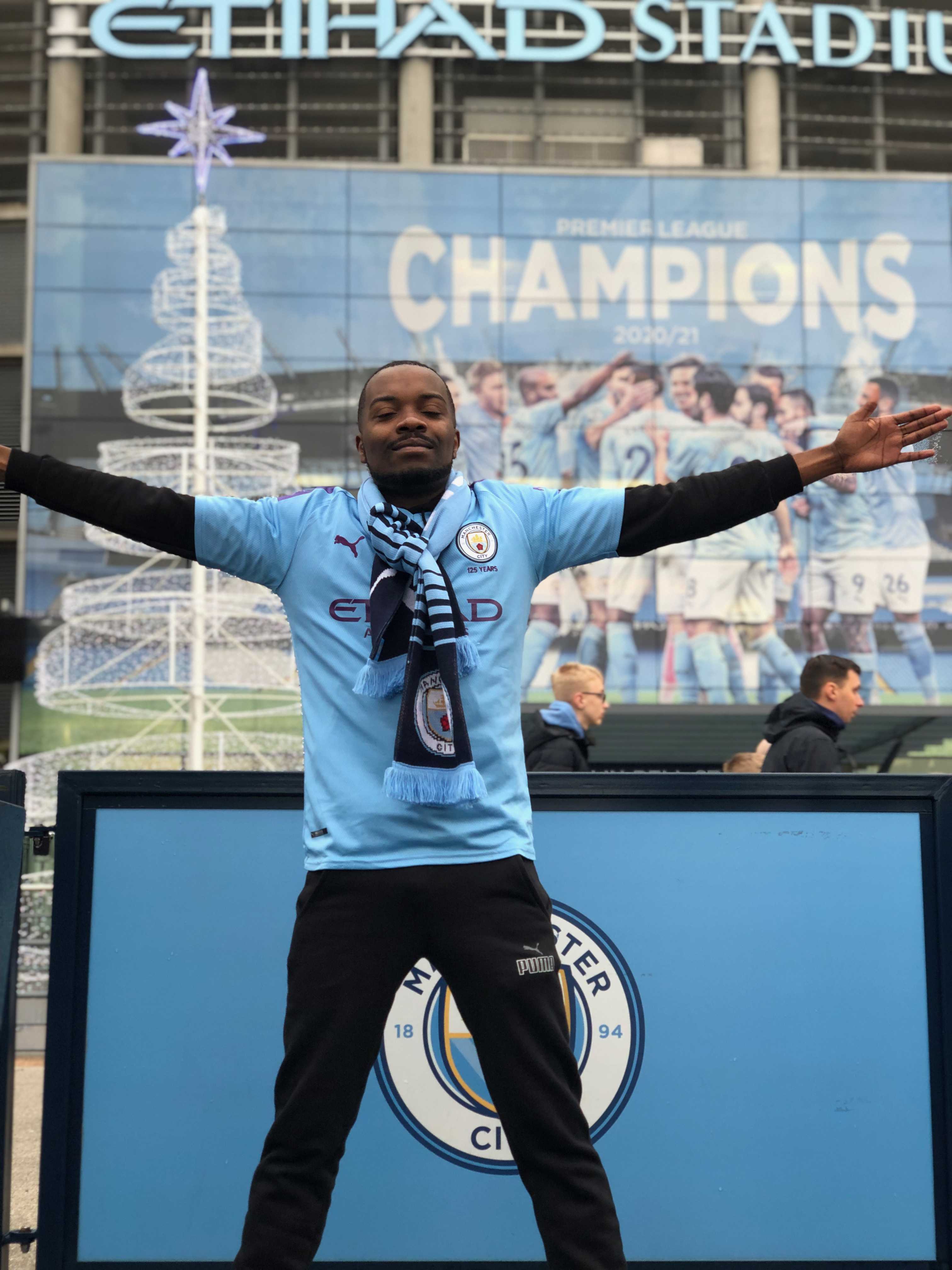 I had been dreaming about visiting the Etihad Stadium one day in my life. When I first applied for the Chevening Scholarship, watching a Mancity game was one of the reasons why I wanted to come to the UK.
I knew Boxing Day was a big day for the English Premier League, which is why I booked my ticket for the Manchester City against Leicester Game despite fear of postponement due to the new variant of COVID.
I traveled from Colchester to Manchester on the 24th of December and, I booked my stay at the Britannica Hotel in the heart of Manchester Piccadilly.
On the day of the game, I took the bus to the Stadium. At first glimpse of the Stadium, I was in tears. My childhood dream became a reality. I was at the Etihad Stadium.
I arrived a bit late and missed the chance to have a full official Stadium tour. I still managed to visit the Stadium by myself later on, and took some nice pictures.
Meeting the legend
Firstly, let's start with a bit of history. I have been supporting Manchester City since 2008 when I found that Vincent Kompany has some Congolese origin and comes from the same region as I. I wish I had the chance to meet him when he played for ManCity, but sadly he retired from professional football years ago.
I have been a massive fan of him for his leadership on and off the pitch. I consider him my role model; therefore, I had to take my first picture of the day with his statue.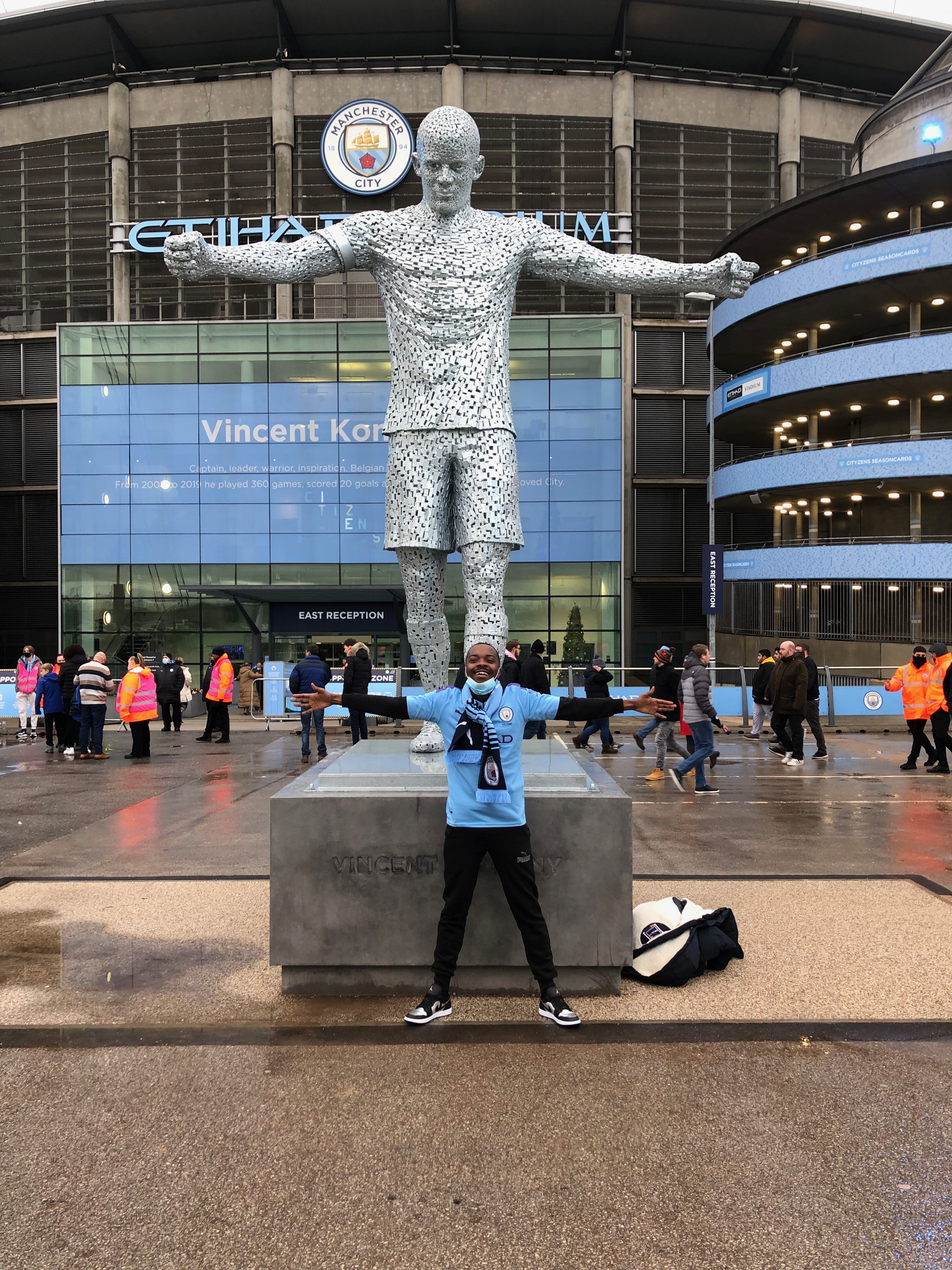 The Dream come true
Secondly, I went to the Stadium and took the picture that sums up my childhood dreams, Espoir in the UK.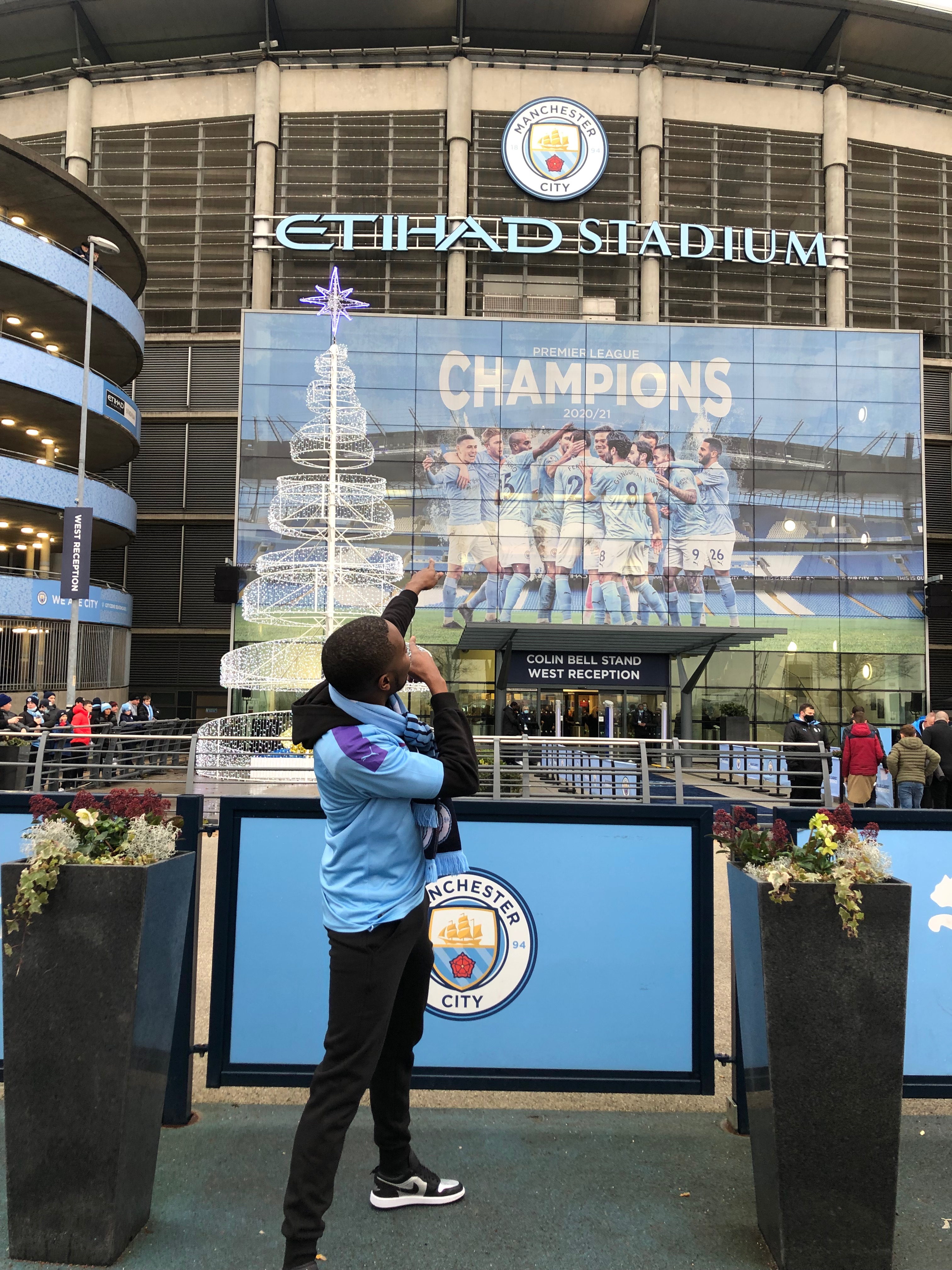 Cream on the cake, I watched a game live.
And Finally, before the game, I took another one to show people and everyone I have been watching football with in Goma, Bukavu, Kigali pubs that their friend and the only Manchester City fan they know has made it to the Stadium.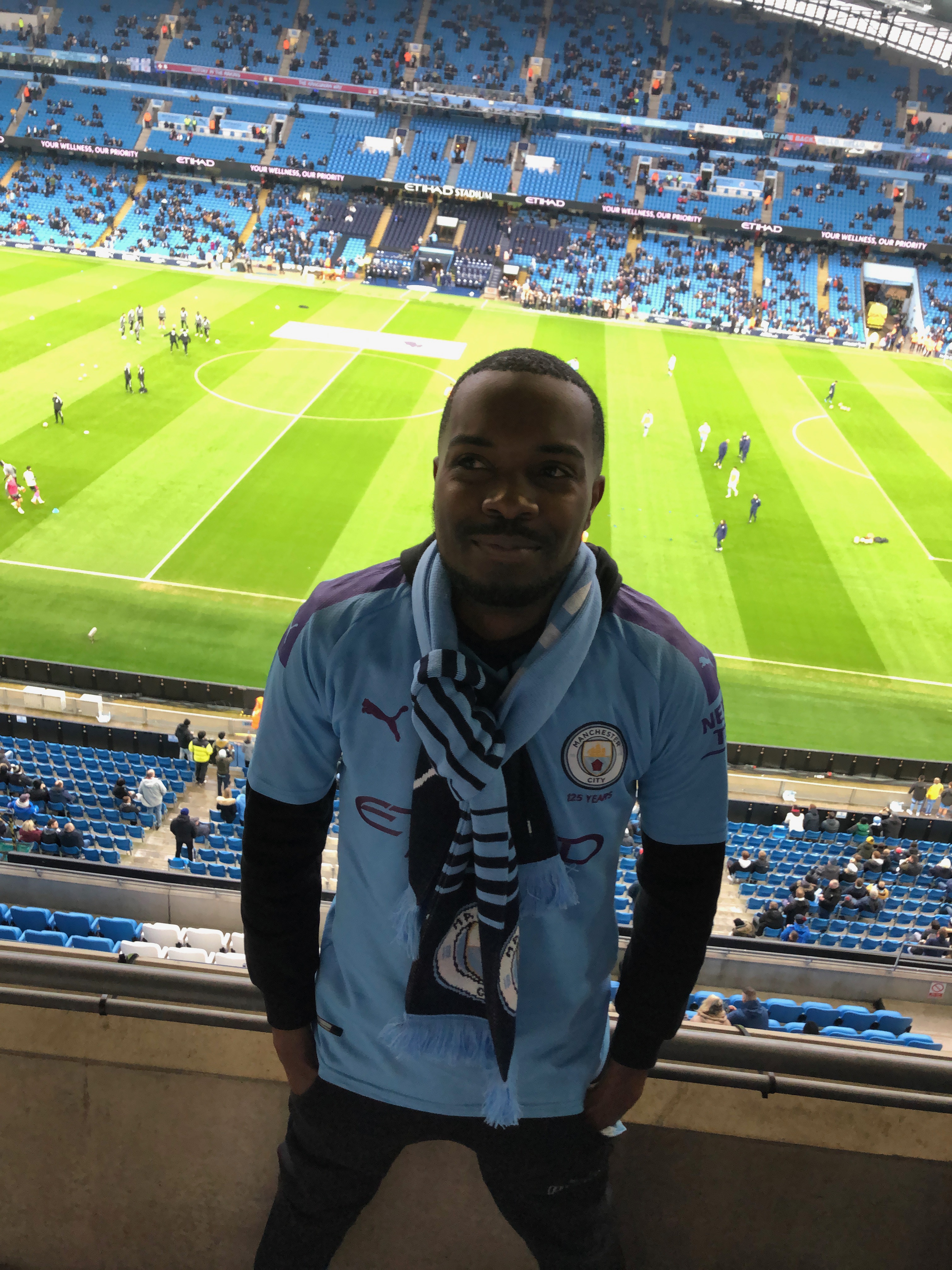 Final result and FPL disappointments
The game did end up well; we won 6-3; unfortunately, my FPL captain Phil Foden got only one point. I think this is the old FPL course. You_ should not captain a player you will be watching live. _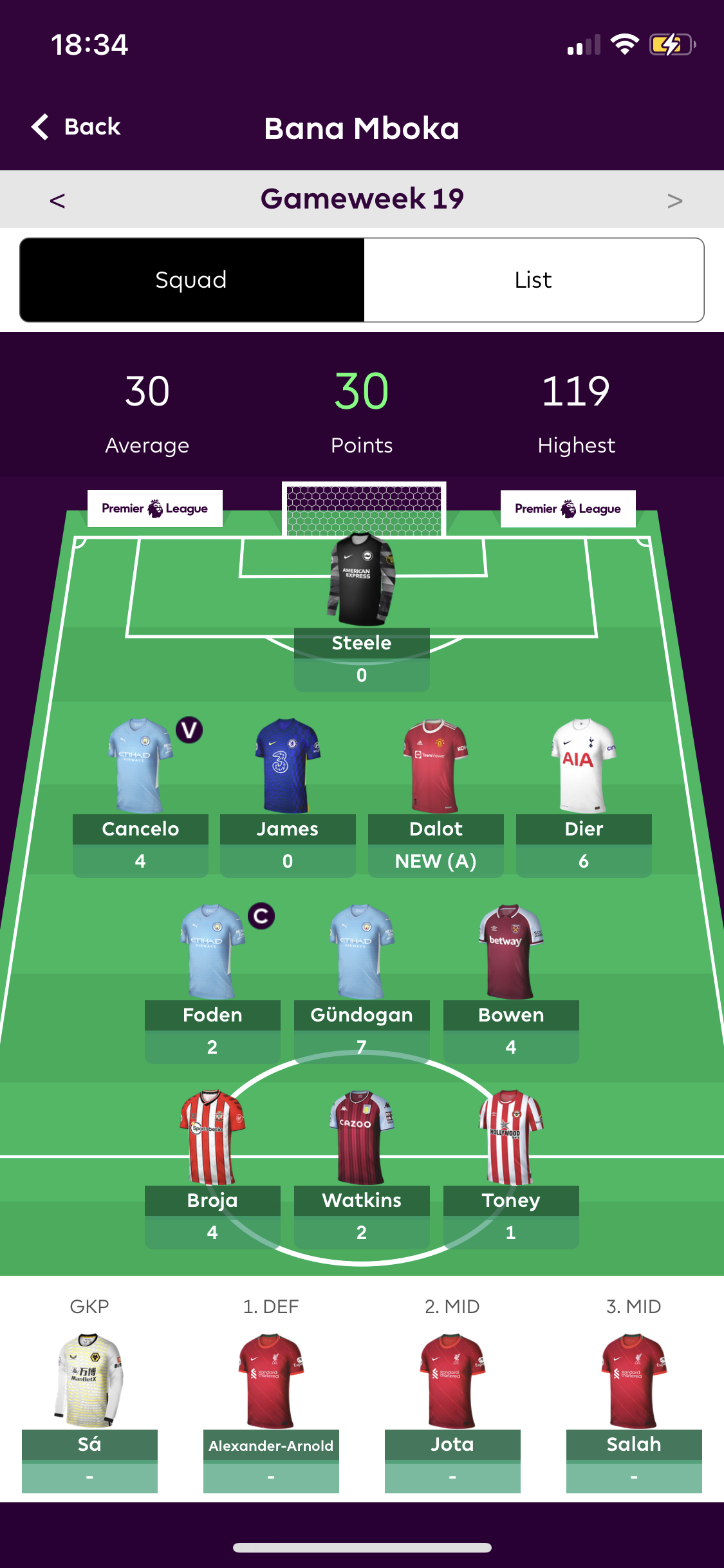 I wish I had the chance to catch the Canal + Broadcasting car to get a chance to pass on TV, but unfortunately, I couldn't find where the car was standing.
Now I can say that I finished my year in style. I hope to watch more games in the future and more importantly to catch the CANAL + car next time I visit the Stadium.
---